Well, I thought I'd try editing my pictures on photo bucket, then by using their html codes, get those pictures over to this site. I was hoping to get it figured out
all by myself
without help from Havilah. :-) Hmmm........ the pictures got here but they are HUGE and there were double and triples of everything (I got rid of them). Okay, I guess I
will
have to bug my sister.....
Here Heidi and Reagan are shucking some corn for me. That's a task they love to do. (Oh dear, even with a template change my pictures don't quite fit . Havilah, help!)
We continue to have warm days but I can certainly feel the chill of autumn when I go outside in the morning. I've been picking the few grapes the deer have felt kind enough to leave me. I have about 1/4 of the grapes I did last year because the deer population is
out of control
. But the grapes I do have are so beautiful.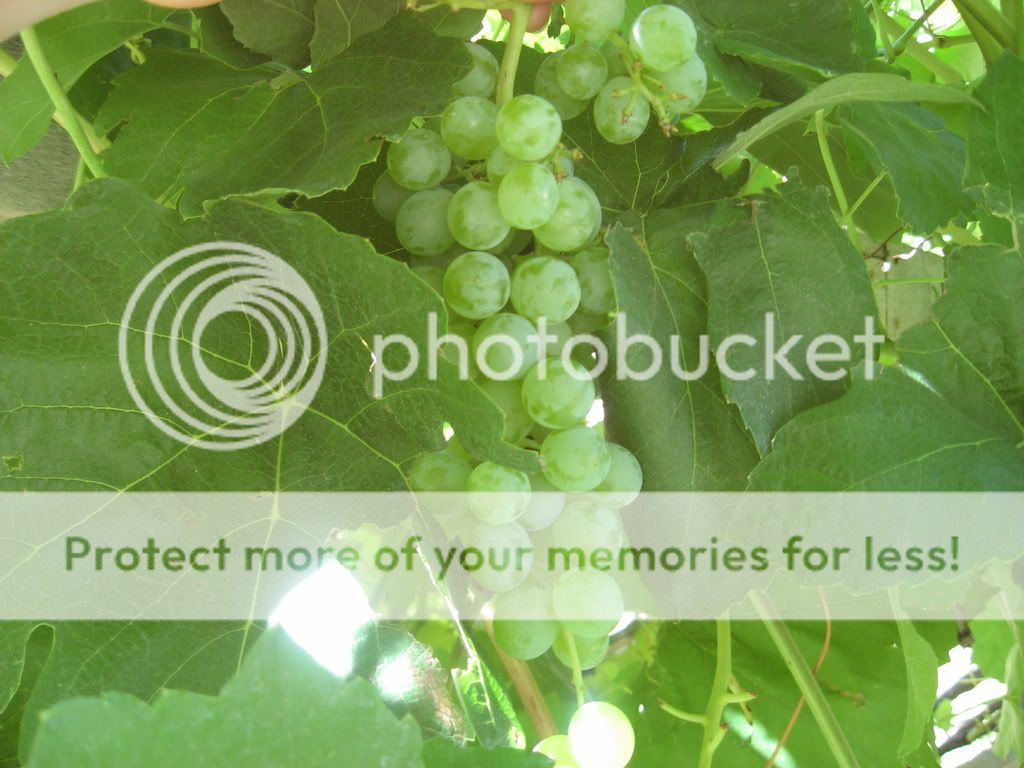 The kids posed in front of our mammoth sunflower. We hope to harvest the seeds from it in a month or so. I feel like the garden is beginning to wind down. There are still peppers, tomatoes, summer squash and some eggplant but it's all looking a little tired. I'm probably looking a little tired too!